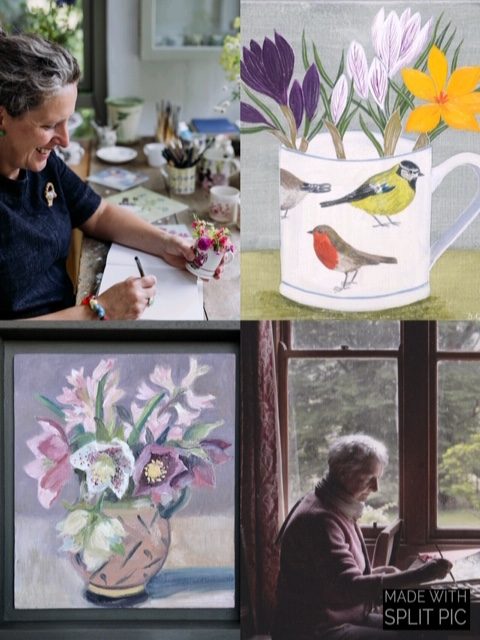 Flower Painting with Mary MacCarthy & Debbie George 22nd June 2019, 10am – 5pm
A great opportunity to join a flower painting course with artists Mary MacCarthy and Debbie George. Wiveton Hall is Mary`s childhood home and Debbie has been holidaying here for years.
The workshop will start with a stroll around the garden to collect flowers which you will arrange into a favourite mug or jug to create a still life. Mary & Debbie will then guide you through the process – no experience is needed, and tools and materials will be provided – just bring a favourite mug or small jug. At the end of the day you will have your own painting to take home.
Light lunch from Wiveton Hall Café and refreshments are included.
Cost: £200 (includes all materials, lunch and refreshments)
Have a look at Mary & Debbie's work on Instagram and their websites:
Instagram – marymaccarthy730
Instagram – debbiegeorgeartist
To book please email Mary or Debbie to:
mlg.maccarthy@gmail.com or artist@debbiegeorge.co.uk
Make a weekend of it and stay in the West Wing or a cottage, please contact Emma Stilwell, email: holidays@wivetonhall.co.uk or telephone: 01263 741007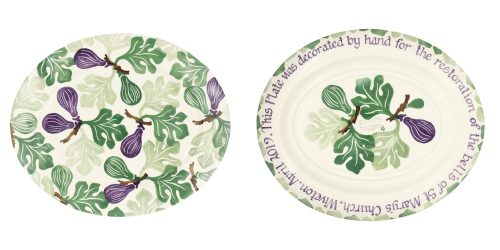 Plate auction May 17th
On Friday May 17th this glorious plate will be auctioned at Wiveton Hall to raise help raise funds for the bells at Wiveton Church
following a garden tour and cream tea which starts at 3.00pm.
Tickets at £20.00 are still available from Wiveton Hall shop.
On-line bids to office@wivetonhall.co.uk will also be accepted and close at 2.30pm on that day.
This is a wonderful opportunity for collectors of Emma Bridgewater to acquire this unique plate.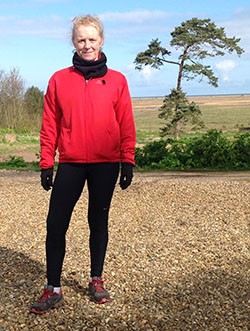 Power Walking with Gini Harrison
Every Wednesday
This is a brilliant way to exercise along the beautiful North Norfolk Coast. Please meet at the café where afterwards you'll have the perfect excuse to have a slice of cake and a cup of coffee after your invigorating walk.
Gini is a qualified Sports Therapist, Nordic and Power Walking Instructor and a British Wheel of Yoga Teacher.
Power Walking strengthens the whole body and helps you to make the transition from a leisurely walk to a speedy pace.  This enhanced exercise builds strength and stamina throughout your upper body as well as your core muscle groups. You work up to 90% of your skeletal muscles and burn up to 50% more calories than with normal walking.
Advanced Group 8.45am – 9.45am
You must have had at  least one year's experience of power walking to join this group
Beginners Group 10.15am – 11.15am
No previous experience required
Beginners Introductory package of 6 sessions for £45/£10 per person drop-in price
Block of 10 sessions for £80.00
Please wear loose fitting, comfortable clothes and trainers – no flip flops or wellington boots …
Call Gini on 07917 350080 or 01263 741265 for more details